CRYPTIC IT SOLUTIONS REMOTE SUPPORT
Need remote support on your PC? contact us on 031 003 6969 to get instant remote support.
If we are not able to fix the issue remotely then a technician will need to be dispatched to your site.
Need help remotely?
Remote support are for users who require IT support on their PC's immediately and need productivity to continue.
Our remote support technicians are able to solve computer issues immediately. Over 90% of issues can be fixed remotely.
What is Remote or Virtual IT Support?
Remote Support has been around for ages but in recent times has become more common than ever in companies requiring IT Support.
Remote Support, also knows as Virtual Support, is the quickest way to resolve IT issues which will save you money as this service is not chargeable on an hourly basis.
All remote connections established with us are encrypted and secure using secure authentication methods to establish connections to your users PC's and is completely safe.
Cryptic IT Solutions is a Remote IT Service Provider and our IT services provided are able to replace all issues a company would otherwise need an on-site technician to resolve. We are also able to manage your company's entire IT infrastructure. What this simply means is that we are able to gain access to your Desktop or laptop PC and solve any of your technical issues from anywhere in the world! Instead of having to call technicians and waiting for them to arrive in hours, days or even weeks to fix your issue- our Remote Support team are able to rectify any your issues at the touch of a button.
We can manage your entire IT infrastructure remotely which includes desktops, laptops, printers, servers, and network equipment such as switches and routers. This allows us to fix issues remotely almost instantly which helps increase your business productivity due to less downtime.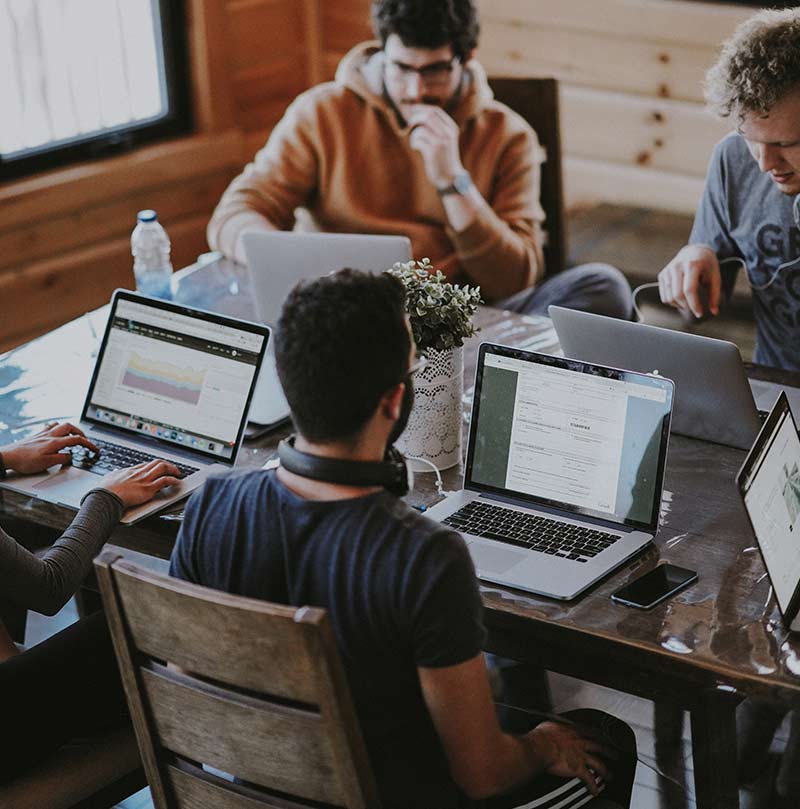 What Do We Need To Connect Remotely?
A good or reliable internet connection
Remote Support Software to be installed on the PC in question which will be provided by us.
Are your working from home?
You need the following to ensure we are able to connect remotely:
A reliable desktop or laptop PC
A stable internet connection – preferably over 10 mbps
Remote access to company programs
Phone or access to cloud based company PABX
A UPS (Uninterruptible Power Supply) for providing power to PC's if there is load shedding
For instant Remote IT Support please click below to get in touch with us and let us be your preferred IT partner!
GET WORLD CLASS REMOTE IT SUPPORT
Let us show you why are the best in the business by choosing us your preferred IT partner today!