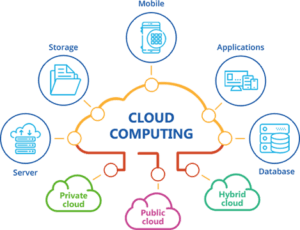 Using Physical servers have now become a thing of the past as many companies are now opting for cloud storage solutions. Having Physical servers on company is risky as they could be exposed to theft, damage, or even having system failures.
Cryptic IT Solutions can assist you with migrating your entire server data to the cloud. Migrating to the cloud saves you money and reduces downtime which helps your business maximize its productivity.
Migrating to Cloud Services can seem difficult for company owners who are not familiar with this new technology. Cryptic makes this entire process virtually seamless for your business. We will teach you how to navigate and use the different platforms that allow you to store and access all your files and folders. We will walk you through the entire process to ensure you are familiar with this amazing technology.
The Benefits Of Migrating Your Business To The Cloud
No need for physical onsite servers
Save money on physical server maintenance
Reduced downtime and increased availability
Eliminate risk of theft, damage or any natural disasters such as fire or flooding
Not affected by load shedding
Electricity costs are reduced
Backups are monitored and done automatically
Ability to access company data on almost any devices
Month to month payment basis provides increased flexiblity
GET YOUR BUSINESS IN CLOUD TODAY!
Let us show you why are the best in the business by choosing us your preferred IT partner today!